A lot has been said recently online about blogging and guest blogging. While 2013 was coming to an end, 'guest blogging' was on every marketers lips. Matt Cutt's Blog on the 20th January of this year caused marketers to tear their hair out. Like all things, when an idea hits the internet, every one hops on that bandwagon for fear of not following the crowd Guest blogging for SEO.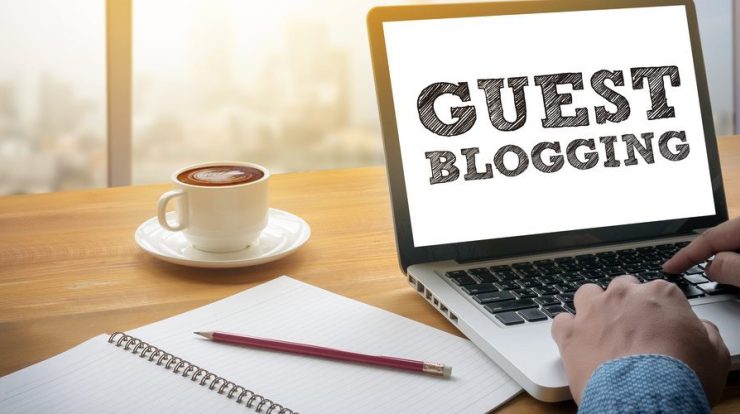 While I agree with aspects of both sides of the argument, I feel most marketers are missing the point of all the 'Google' updates in the first place. I understand most marketers are frustrated in being lead to believe a tactic will work, and within a few months, are told that it will lead to penalties. Where I agree with the general feeling of resentment is the idea that being backlinked to/from a spammy blog will cause you to be penalised, rather than the spammy blog itself. I honestly believe if the intention is to reduce spam, Google should target spam sites first, not those who link to it. If there is no value in a site, no one will want to link to it in the first place. It's a catch 22, because no matter what becomes the next big thing for marketers, it means that thousands of sites/SEOists will be doing a lot of that, all the time. This in itself will become spammy, and face a potential penalty down the line at some stage.
I find a different approach works. Uniqueness. Why follow the crowd so fast and so much. If you hear about the next big internet marketing trend, take your time with it. Look at it tomorrow. Figure out where the benefit is for you and your customers, and if it makes sense, do it. Never loose sight of the most important thing – Your Brand. Forget what implications may arise from the search engines. Forget about what you cannot control. Focus on what can be achieved. I believe in the 80/20 rule across the board. 80% effort on tried and trusted ideas and 20% on speculation. I treat my own companies, sidelines and my clients differently. I do not preach 'do what I do' to everyone. I believe in Giving my customers a combination of what they want and what is best for them. There are no set of 'must follow rules' when it comes to blogging, SEO or marketing online. What is true though if you read between the lines and the subsequent falling out of love with guest blogging is this: marketers who do the same things that other marketers are doing are not doing their job properly. In my mind that is spam. This creates in itself a problem for search engines, as yet again, they cannot tell the good from the bad. All they can do is tarnish everyone with the same brush.
Getting to the point of using blogs for SEO success brings me to this. Most companies have been told to create a blog on a big, high ranking blog site, assuming that would be the route to success. In theory it sounds good, to get a back link from high G.R. Site would do wonders for you. The problem as I see it is most of these pages have a very low page authority, as they are isolated in the world wide web. This means not only is it hard to find, but creating a linking system is time consuming and not a great use of effort. A better plan is to create a blog on your own site, and share it to your social media every time you post. If you are serious about using a blog, the benefits of using your branded site for it are immense. It creates fresh content, which Google love. Also, It fulfils your requirement to write relative and fresh content. Not much chance of it being duplicate if you write it yourself. It can act as a newsletter, without having to use mailchimp or other mail merger software. People can subscribe to your feed instead. You can utilise images at the correct size for optiminal sharing, increasing the chances of your blog going 'viral'. (I use the term Viral loosely).
You can easily share it to your social media of choice, either by an automated system or by a share plugin. I work on WordPress systems mostly and by far the best option is 'Jetpack'. Some hosting companies will not allow a direct link to WordPress, as it is deemed to be a security risk. But if you have a WordPress website, and add a posting page, connected with jetpack, it is amazing. The Publicize feature is my tip of the day. You can prepare a new post in minutes, add a featured image and publish to your own site, Facebook, Twitter, Google+, Tumblr, LinkedIn and Path at the click of a button. What is best is it links to your blog page on social media sites. This encourages people to click through to your site, which is the main aim in blogging in the first place. So there you have it, start from your own site, link to external sites, with natural links to your home site. It takes as long as it takes to write an article, and you get to tick all the boxes for cross platform posting, with an anchor link in one.