The concept of reality shows
Reality television is a television programming genre that displays usually unscripted overdramatic or hilarious situations, documents actual events, and usually features ordinary people instead of trained actors, sometimes in a competition or other circumstances where a prize is awarded. Shows in the Reality TV are called as reality shows that are often produced as series. The people are either engaged in competition with each other or in an awkward situation or spied on in their daily lives. Reality TV is a buzzword of the day. Watching reality shows have become our favourite past time and a source of fun and enjoyment. It is a real program cast with real people not with actors Kbc real.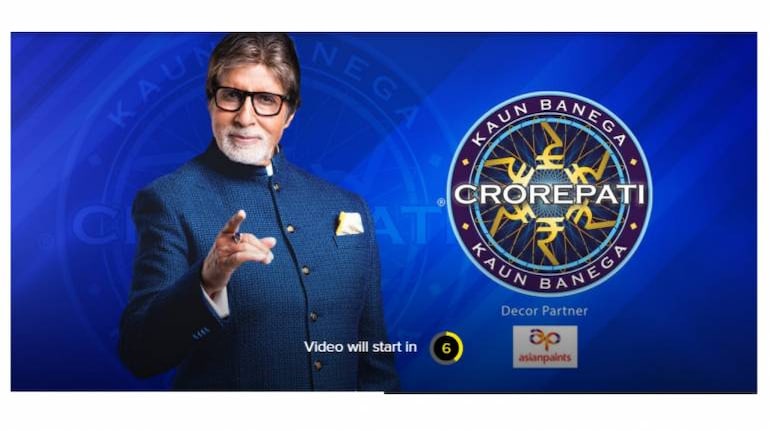 Though the term reality television is chiefly used to categories shows that have arisen since the year 2000, the history of reality TV shows goes back farther than we can think. Television has been depicting the lives of people through dating shows, contests and pranks for a very long time. It has a great history which most people didn't know considering modern reality television and its boom in popularity in recent years. The reality TV show started in the year 1948, Producer-host Allen Funt's Candid Camera, in which unsuspecting people were drops into funny and unusual situations gets filmed with hidden cameras, was first aired in the year 1948. The show is seen as a prototype of reality television programming.
Different kind of reality shows
There are various types of reality shows that are running on TV. These shows broke the boredom of the traditional scripted shows and started showing the real-life situations. Reality shows cater to different age groups and tastes because of the availability of the wide range of themes. In many reality shows, participants are often placed in exotic locations or in abnormal situations. Some of the reality shows cover a person or a group of people improving their lives. They represent a modified and highly influenced form of reality to attract its viewers. Documentaries and nonfictional shows for example news and sports are not categorized under reality shows.
Some types of reality shows are as written below:
• Documentaries or Documentary Series
Out of all the subgenres of reality TV, the documentary subgenre is possibly the most general one. The core difference between documentaries and a documentary series is that while documentaries are every so often constrained to one episode, documentary series span a series in its entireness, following a series of arc-like scripted television. The subgenre would also cover most social experiment shows, where different kinds of interactions are observed just for the sake of a new experiment.
• Competition or Elimination
Reality programs that are based on a elimination or competition format are just about getting eliminated by the annoying housemate or having the best participant become the winner. They are all about winning something important overcoming your competitors. The competition may be among all the other participants, or against time/money.
• Makeover or Renovation
Same as the name itself says this type of shows either about Makeover of a person's appearance or make a renovation of your old house.
• Dating
This one is the most significant subgenre of reality TV where the boy meets girl and the audience stick to know 'will they or won't they' aspect of the story.
• Hidden Camera
Starting with Candid Camera, this is possibly the longest-running reality subgenre. It is all about capturing the reactions of innocent people placed in unexpected situations. This subgenre also covers shows which rely on amateur submitted content.
• Supernatural
The most common types of the show in this subgenre are programs that investigate paranormal occurrences. The subgenre also encompasses shows which focus on hunting down famous mythical creatures.
• Travel or Aspirational
Since most audiences can't afford to travel to the faraway lands for a vacation, many of us settle on enjoying these destinations through this type of travel shows where a person, couple or group goes to a trip and film all of their experiences for the viewers.
Besides all these shows celebrity talk shows or competitions like talent hunt, adventure, game shows or fear-based shows are also mentionable.
Reality Shows in India
The very first reality show of any kind on Indian TV was a quiz contest Titled- Bournvita Quiz Contest. It was hosted by the famous Derek O'Brien in the year 1972. But first, it featured a live show in various cities initially, then went on air as a radio show. In the year 1992, it became the first reality show to be featured on ZEE TV and Indian Television. Then came "Sansui Antakshari" in the year 1993 which was hosted by Annu Kapoor on ZEE TV and It became the first Indian singing reality show that ran till 2006. Came in different versions of Star One and SAB TV with the same host after 2006. ZEE TV made its name to bring about home-grown reality shows rather adapting international reality shows on Indian TV. Singing reality show Sa Re Ga Ma Pa came in the year 1995 hosted by the famous singer of Bollywood Sonu Nigam and the dancing reality show that changed the whole scenario of dancing shows Dance India Dance came in the year 2009.
Sony Entertainment Television launched India's first dance reality show titled- Boogie Woogie it was created by Naved Jaffrey in the year 1996 and hosted and judged by Javed Jaffrey. It was as an immediate hit for the channel. In the year 2000, Star Plus aired "Kaun Banega Crorepati" with Amitabh Bachchan (an adaptation of "Who wants to become a millionaire") which went on to become India's favourite and most watched reality show. To give competition ZEE TV launched another game show titled- Sawal Dus Crore Ka and Sony TV launched Jeeto Chappar Phhad Ke but KBC's popularity didn't deter; making it the most successful reality show in Indian television. Sony India came up with Indian Idol in 2004 which was an adaptation to the popular international reality show "American Idol". After its success with grown-ups, they came with kids participants in the show which helped the show to gain love by all.